SERVICE
SPECIMEN PREPARATION (NON-METALS)
Blanking
Continuously innovating and evolving.
Nonmetallic Materials
After being accredited for Nadcap Non Metallic Materials Testing, we have been receiving a lot of inquiries from customers in various fields, especially the aerospace industry. Based on our machining techniques and experience in metallic materials, we comply with Nadcap requirements of AC7122-I and provide our customers with specimen preparation services.
Blanking Location and Direction
For composite materials, especially FRP (Fiber Reinforced Plastics), the levels of material strength depend on fiber directions. We put a great emphasis on accurate blanking locations and directions.
Marking
Prior to taking test samples from a material, we outline marking locations. Recording of marking locations is necessary as proof to maintain our established standards of quality.
Cutting Process
For trimming processes, it is important to select machining tools to suit the size, configuration, and features of supplied materials. We own dry/wet abrasive cutting and water-jet machines so as to offer an appropriate cutting plan to our customers with cost-effectiveness.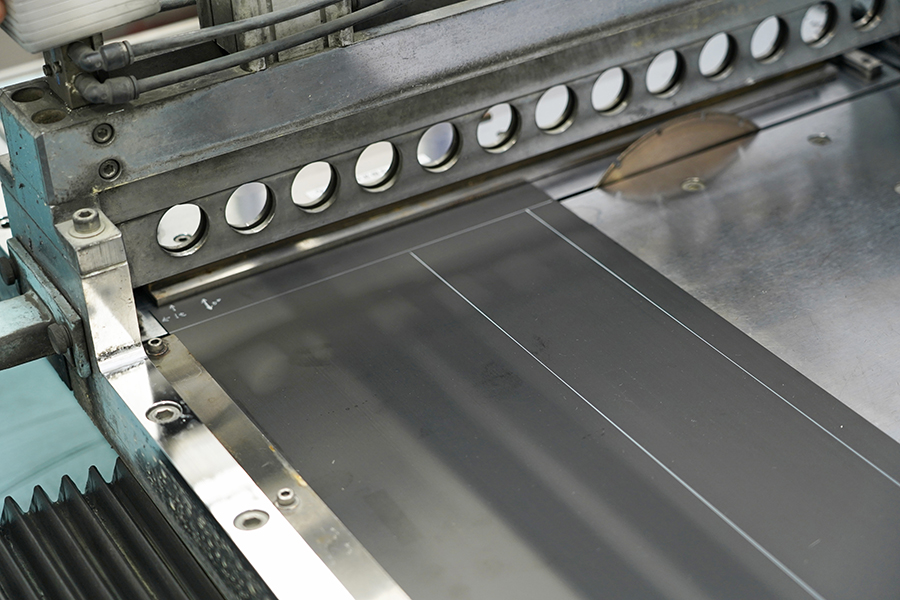 Tabbing
Tabs are bonded to specimen gripping sections for applying loads and the tabbing materials are typically FRP or aluminum. For tabbing processes, we normally use bagging and cure procedures by applying vacuum to protect the materials from damage during test.