SERVICE
Kiguchi Technics Technology
Fully Integrated Services
Kiguchi Technics is considered
a well-known leader in mechanical testing
and specimen preparation services.
We support our customers with our fully-integrated services including material cut-up, heat treatment, specimen preparation, testing and evaluation, which enables high level quality management, low cost, and a short turnaround time.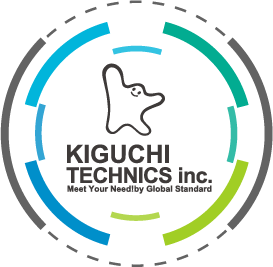 ・Various Cut-up Methods per Material/Testing
・Strict ID Control
・Ability to Cut up Large Material
・Various Machining Methods per Material/Testing
・Strict Quality Control on Specimens
・State-of-the-Art Machining Equipment
・100% Dimension/Appearance Inspection
・Secure Traceability
・State-of-the-Art Equipment and Testing Environments
・Highly-Qualified Testing Technique
・Low Cost & Short TAT
・Customizing Fixture Design
・Customizing Equipment Design
Service flow


Blanking
Cut up materials supplied by customer


Machining
Machining Material cut up into small samples as per industry standards or customer requirements


Dimension Inspection
Measure each sample's dimensions and check if they meet industry standards and/or customer requirements


Mechanical Testing
Test metallic/non-metallic materials at various temperatures for their strength, toughness, and fatigue properties.